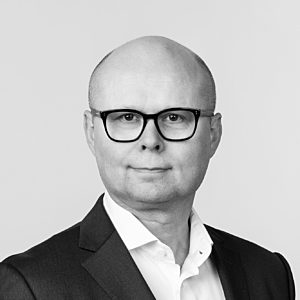 Jaani Suominen
Partner
Jaani has been a Partner at IMS Talent since 2015. He works with national and international companies helping them to acquire their top talent. He works with clients to recruit, assess and develop talent focusing on C-level, demanding managerial and Board assignments as well as on Board Evaluations and Executive Team Assessments.
Jaani joined IMS Talent from a leading management consulting firm where he worked as a Head of Leadership business unit. Before that Jaani held several leadership roles in well-known domestic and international companies. Jaani has lived and worked several years abroad in China and in U.K. He has worked in a Management Team positions for 14 years and was responsible for several different functions: services, human resources, and sales.
Jaani holds an eMBA and B.Sc. degrees in business management. He speaks fluent Finnish and English. Jaani is a Board member of the Finnish Executive Search Firms Association.

Get in touch
Leadership is not only about
efficiency or power, but also about fit.
Perfect-fit leaders are the main ingredient for successful company culture.

I'd like to get an offer or get in touch with one of the consultants.