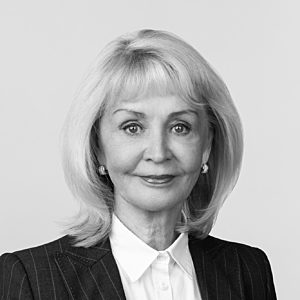 Mimma Silvennoinen
Founding Partner
Mimma is the Founding Partner of IMS Talent since 1986. Mimma works with national and multinational companies helping them to acquire and develop their top talent and by carrying out searches for demanding executive and managerial positions as well as Board members.
Mimma has successfully executed hundreds of senior level search assignments across numerous industries and functions. For years she has acted as a trusted advisor for companies in building successful leadership teams. Mimma has always been an active professional networker. She is the co-founder of Board Professionals BPF Finland and has acted as its President for several years. During her career in executive search Mimma has given lectures about recruiting personnel as well as career planning in several companies, universities and their alumni organizations. Before founding IMS Talent Mimma worked for the Ministry for Foreign Affairs where she was involved in the recruitment and global placement. Mimma has lived and worked in New York USA and Berlin Germany.
Mimma holds a Master's degree from Helsinki School of Economics. Mimma's working languages are Finnish, English, German and Swedish.
Get in touch
Leadership is not only about
efficiency or power, but also about fit.
Perfect-fit leaders are the main ingredient for successful company culture.

I'd like to get an offer or get in touch with one of the consultants.