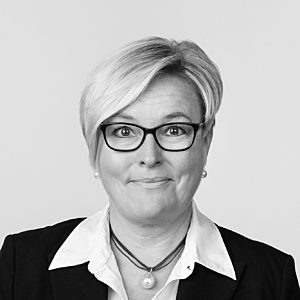 Sari Salojärvi
Partner
Sari works as a Partner at IMS Talent. She joined IMS Talent from the beginning of 2022. She works with international and national companies helping them to acquire and develop their leadership and top talent by carrying out searches for demanding C-level and executive positions as well as Board members. She also focuses on Board Evaluations and Executive Team Services.
Sari has ca 20 years of leadership experience from several service companies. She has worked in CEO, Business Unit Director and Lead Consultant roles, leading both people and business and being member of Executive Teams. In addition, Sari has had several board roles, and is currently active as a Chair of Board in a medium sized international service company. Prior to IMS Talent, Sari worked in Executive Search and Executive Education for the past 10 years. She has worked with C-level assignments with variety of industries, including e.g., Finance, Technology, Professional Services, Hospitality, Energy, Telecommunication, Manufacturing and Construction.
Sari has also worked abroad and internationally for several years, including Russia, Belgium and Spain.
Sari holds PhD in Economics from Hanken School of Economics, and Lic.Sc. in Adult Education from University of Jyväskylä. Her working languages are Finnish, Swedish and English.
Get in touch
Leadership is not only about
efficiency or power, but also about fit.
Perfect-fit leaders are the main ingredient for successful company culture.

I'd like to get an offer or get in touch with one of the consultants.