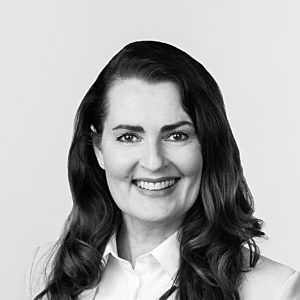 Terhi Heikkinen
Managing Partner
Terhi is Managing Partner at IMS Talent. She joined IMS Talent in 2016. She works with international and national companies helping them to acquire and develop their leadership and top talent by carrying out searches for demanding C-level and executive positions as well as Board members. She also focuses on Board Evaluations and Executive Team Services.
Terhi has an extensive 20 year experience from several industries working as Chief HR Officer in the executive team positions. Altogether Terhi has over 30 years of experience from organization and talent development.
Prior to IMS Talent Terhi has worked as SVP, Human Resources and executive team member for a listed global sports equipment company. She has worked as a Head of People for large and listed companies for example in the FMCG-sector, steel industry, media, beverage industry and in global consultancy and ICT.
Terhi holds a Master of Economics degree. Her working languages are Finnish and English.
Get in touch
Leadership is not only about
efficiency or power, but also about fit.
Perfect-fit leaders are the main ingredient for successful company culture.

I'd like to get an offer or get in touch with one of the consultants.